Our Vision and the services we provide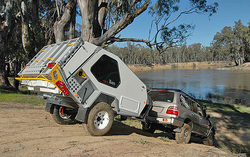 * Our vision is simple:
<1> Treat every customer with dignity and respect
<2> Be honest and forthright with every person we meet
<3> Set our customer's expectations and meet or exceed those expectations
<4> Listen twice as much as we speak
<5> Provide high quality service in a timely manner
<6> Provide fair and competitive pricing
<7> Finally and most importantly: Do what we say we'll do!
<8> Work hard to create a "Raving Fan" with every customer!
* As your personal technician we will follow this vision and stand behind every repair we perform. We believe you deserve the best possible service available and will do our best to provide that service to you.
* We honor most extended service contracts and are able to provide warranty for many manufacturers. We are continuously working to add services and manufacturers to our list, and currently provide warranty for the following manufacturers:
<1> Aqua-Hot Heating Systems
<2> Atwood Products
<3> Double Tree Manufacturers
<4> Forest River Manufacturers
<5> Double Eagle Custom Conversions
<6> King Dome Satellite Systems
<7> KVH Industries (KVH Trac-Vision satellite systems)
<8> Norcold (Thetford)
<9> Splendide / Ariston (Washers, Dryers, Dishwashers, Coffee Machines)
* We are able to perform warranty on many other manufacturers with prior authorization. If your manufacturer is not listed, please call to see if we can help.
* We offer mobile Service and have a physical shop so we can provide you with quality service. We currently offer regular services such as Lube oil and filter, and other regularly scheduled maintenance for your motor-home, other than this we have limited engine or chassis repair but are able to handle just about any other issue you may have including generator repair and leveling systems. If you need something done ask us, we'll do our best to help you.
* It would be our pleasure to have the opportunity to provide you with our services. Whether it is preventive maintenance, generator service or an emergency repair...we want to be there for you!
* You can reach us by email at
service@okrvrepair.com
We've been in the RV Service industry since 1993, we've come to understand what our customers want from their repair facility. Strangely enough it wasn't rocket science and it didn't even take brain surgery. It seems it boils down to some good old fashioned "common sense".