Oklahoma's Mobile RV Service
Welcome to Ok Mobile RV Repair, LLC.
We are open and taking appointments.
Rhino Lining Coming Soon!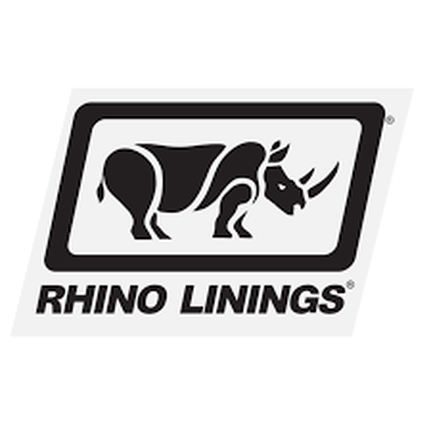 We are in the process of adding Rhino Lining for your RV Roof and other applications. We expect to be ready to go by the end of May 2022!
​Call for an appointment:
(405) 316-8097
You can also email us at:
service@okmobilervrepair.com
We look forward to serving you!
Hours of operation
Sunday: Closed
Monday through Friday:
08:00 - 5:00
Saturday: By appointment
​
We're Open for Business!
We broke ground on our new 4 bay shop in November 2021. They have the building up and we're now we're waiting on the insulation and electrical to be installed. We will have a 20' X 60 X 16' paint booth so we can take care of any collision issues you may have and we'll have three additional bays to service your RV. We appreciate our customers and realize they are our most valuable asset. We are expanding so we can bette serve you. Don't worry, we will still offer Mobile repair, we just want to be able to better serve you in the future. Thank you for your continued business!
From the Department of Commerce

Mr. Zink,
​
We understand that these are challenging times for you and your business. We want to thank you for all that you have contributed to the state and for employing hardworking Oklahomans during this time of economic distress.
I want to assure you that your business is covered in the Governor's Executive Order. Your industry and your company are essential and form part of the critical infrastructure to our state's economy. Please continue to operate your business as you see fit during this unprecedented time. It will be up to you to decide which functions performed in your company are critical.
Again, we appreciate your continued contributions to Oklahoma's growth and prosperity and look forward to working with you. If you need any additional assistance, please do not hesitate to reach out. Our business team is more than happy to help in any way they can.
​Respectfully,
Edson Jean-Jacques
Research Specialist, Research & Economic Analysis Services Oklahoma Department of Commerce
Edson.Jean-Jacques@OKcommerce.gov
405-815-5203
|
OKcommerce.gov
Mission: To create and deliver high-impact solutions
that lead to prosperous lives and communities for all Oklahomans.
OK, LET'S COUNT! Census 2020
The 2020 U.S. Census is right around the corner! It is important that all Oklahomans are counted. Want to do your part to spread the word? Sign up for the
OK, LET'S COUNT community partner email
!
Learn more about the 2020 Census at
OKletscount.org
.
When Everyone Counts, Everyone Wins!
We provide warranty for the following companies, as well as extended service contracts:
---
Does your RV look like this?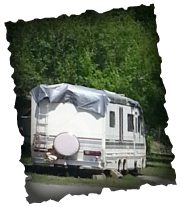 Sometimes its the weather, sometimes it's just time itself...From time to time the roof needs some tender loving care. We can help with that. We do roof repair and replacement on site. There's no reason to pack it up and take it to a shop for a lengthy stay, We'll come to you and perform all of the needed repairs right where you are. Don't wait until you need a tarp, call us for an appointment today!

Just a Little About Us!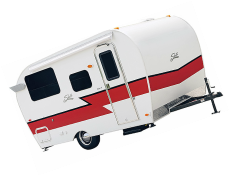 We hope you enjoy your visit, and come back often! Thank you for taking the time to visit our website. As an up-to-date business, we want to give you the opportunity to stay in touch with our company and our services. The emphasis of our site is on providing you with a place to get information about RV tips and services, as well as, a place to contact us to make an appointment for service. We do our best to keep our scheduling as timely as possible and want you to be able to enjoy your travel and not have to worry about your RV. We hope to be able to keep you abreast of ways to minimize your down time while traveling. We offer mobile services to cover your service needs. We work with most extended care centers and many manufacturers to take care of your issues. If you are not familiar with our company and your first contact with us is online: We would be pleased to hear from you! Please let us know what your needs and questions are, we will be more than happy to help. In brief, you should know the following about us: our company was established in 2007 in Oklahoma and have been responsible for providing outstanding service, & products. We provide service and repair for most types of RV's, whether towable, gas or diesel. Our regular customers particularly value our exceptional customer service. Our Goal is to "Create Raving Fans". So no matter where you go, We want you to know you can call us and we'll try our best to help you. We understand that without our customers, we would NOT be in business! "Go RVing!"
COMMENTS FROM CUSTOMERS:
11/17/18, 3:20 pm
Carl was a pleasure to work with! He was on time, fixed our issue with aqua hot pumps in a short time, and had us ready to go. Would highly recommend his service!
7/24/18, 7:03 am
Customer Service, Quality, Timeliness
Amazing customer service! Definitely recommend them for any need!
​Christopher
7/5/18, 1:04 pm
Customer Service, Other, Quality, Timeliness
We really appreciated the information and tips to keep our rv black water tank in good shape.
Joann

​03/29/18
Hello Carl, thank you for helping me with my Aqua-Hot unit this morning.
You get a 10 out of 10 for service, and competency.
I am confirming our Mon afternoon appointment at the Shady Pines RV campground in Texarkana.
Mike
10/09/17

10/07/2017, 11:54am
Would like to thank you for your prompt service. We truly appreciate your taking care of our need as quickly as possible. If we are ever in this area again and have a problem, we will certainly contact you. Thanking you in advance.
David D.
08/23/2017, 9:50 am
Satisfied
Carl was great ! Rookie RVers so a lot of questions. Fixed the problems quickly and had all parts on hand !
I would recommend this service to anyone.
5/28/16, 8:53 am
​Customer Service, Other, Quality, Timeliness
Very friendly and really knew what he was talking about.
1/15/16, 7:35 pm
Timeliness, Quality, Other, Customer Service
Excellent! Thank you very much for being able to fix anything.
01/04/2016, 6:45 pm
Customer Service, Timeliness, Quality
This was the most honest, polite, professional RV repair mobile service I have ever used. I highly recommend this company for all your needs.
12/19/15, 7:03 am
Timeliness, Quality, Customer Service, Other
Carl is well equipped and experienced to handle your RV maintenance needs from his mobile unit.
10/26/15, 7:01 pm
Timeliness, Quality, Customer Service
Really appreciate your patience and great work. Ellen
10/26/15, 10:27 am
Timeliness, Quality, Customer Service, Other
VERY FRIENDLY SERVICE THANKS WAYNE
10/23/15, 11:08 am
Customer Service, Timeliness, Quality
Carl was fantastic. He was swamped with work and he came to my rig at 9:00 pm and left at 10:00. He wasn't going to give up until he did the job. He is reliable and gets the work done. He also had a wonderful sense of humor. Very pleasant. Very impressed with his work.
We work with Nexus RV!


We are now an authorized service center for Nexus RV. We are proud to be a part of this great organization and look forward to providing our mutual customers with the highest standard in customer service. Welcome Nexus RV owners! We look forward to serving you. To visit Nexus RV online just click on their logo to the right.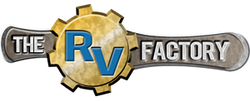 We are an authorized service center for The RV Factory. The RV FACTORY is thepremier manufacturer of Class B Motorhomes, built on the Mercedes Benz Chassis and the manufacturer of RV Toy Haulers and 5th Wheels. Selling Factory Direct under the iconic brands Avion and Weekend Warrior. To visit The RV Factory, just click on their logo.
A very reliable heating system.

We carry parts and perform service and repair on all Aqua-Hot products. We have been a certified Aqua-Hot service center since 2007 and have been working with Aqua-Hot since 1999. To visit Aqua-Hot's website click on their logo to the left.


We provide warranty services for Norcold, and Thetford products. If you are having problems with your plumbing or having refrigerator issues, give us a call, I'm sure we can help.

We sell and service all Dometic products. Whether it's your A & E Awning , air conditioner, Sealand or Dometic toilet, we can take care of your needs.. Give us a call, we'll be right there!

Looking for KVH products or support? We are an authorized sales and service center.